Cost of college: Now and in the future
Not sold yet on the importance of saving for higher education? Just take a look at where costs are today and where they may go.
Projected cost of college for 1 year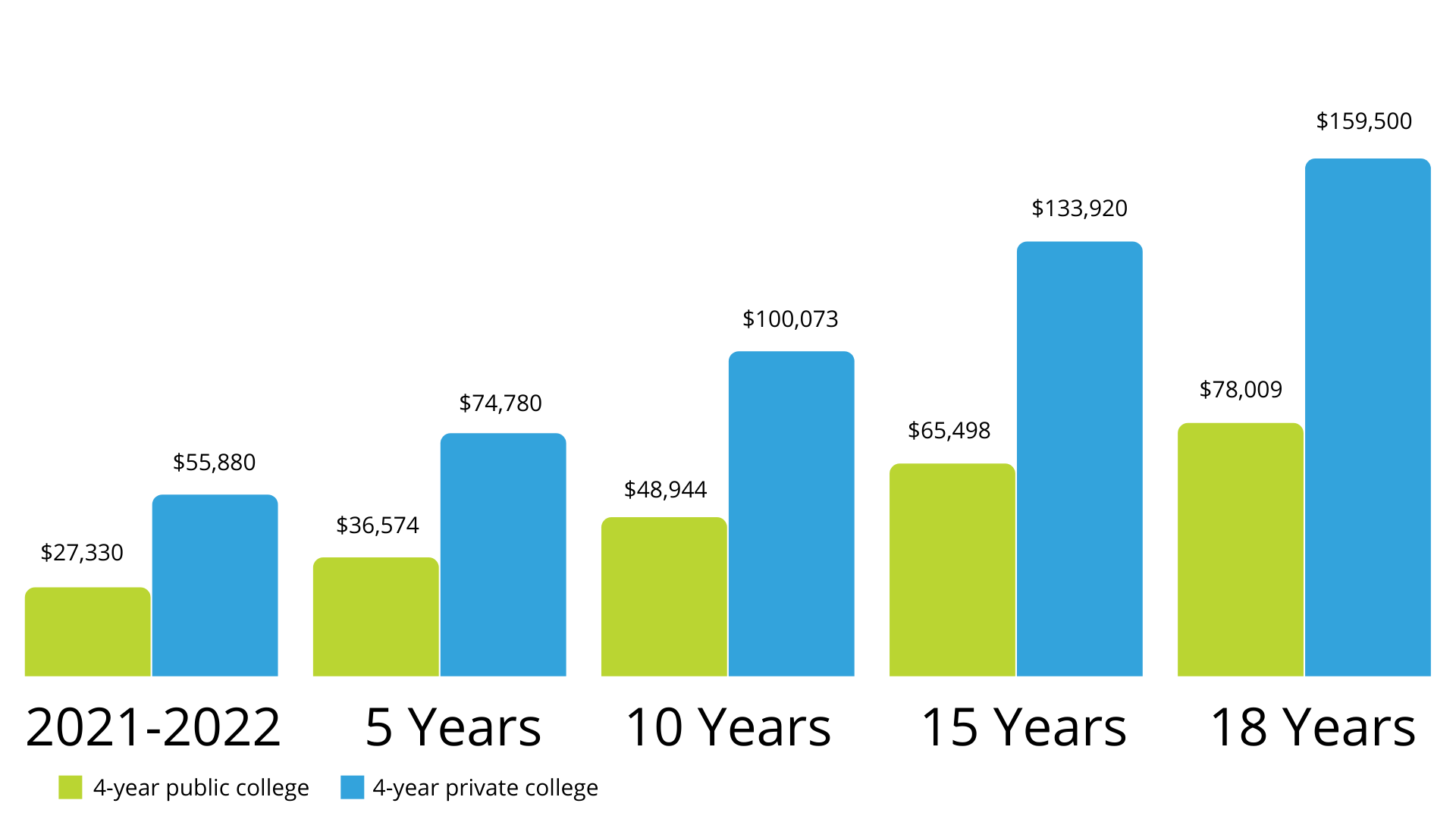 In this hypothetical example the average cost of 1 year of college includes tuition, fees, and room and board. The example also assumes an average college-cost inflation rate of 6%.
Source: The College Board, "Trends in College Pricing 2019."
How much could college end up costing me?
If you want to get an idea of what the future cost of college might be based on your time frame, try our college cost calculator.
Calculate the future cost of college External website opens in a new window
How much do I need to save?
If you already have an idea where your student is headed, you can use the college savings calculator to get a personalized projection for a particular college or state.
Get your personalized projection External website opens in a new window
As scary as the projections might seem, it is still possible for you to help your child get a great education. Just remember that saving early and often can help.
It is also good to remember that very few parents actually pay full price for college. The combination of financial aid and grants, student loans, and scholarships can bring down the sticker price of college for your student.